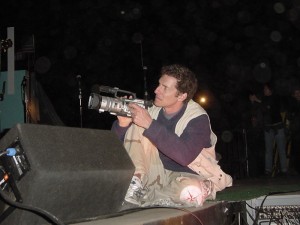 What is the off season and how best do spend it?
Like so many things it depends on your season. For some the off season is a chance for some much needed rest, others take this opportunity to work on some of their weaknesses, or work on the energy systems they've been neglecting during the season. Ironman athletes can do a fast block, short coursers can do a strength block, athletes who travel a lot can catch up with their friends and family. Some might even choose to work on their core strength. I will be reintroducing myself to running and swimming.
Over the last two summers I participated in a few bike races. Yes, participated. In the olden days I raced events like these, but now a-days I just participate. The races were a lot of fun, and a shock to my system at the same time. I remembered conversations with Simon from years ago about momentum and filling the gaps, and they bubbled up just as I was getting out of the saddle for an acceleration to close a little gap in my first bike race. I knew I had a very limited amount of energy to conserve from only 6 or 7 hours a week of fiddling around on my bike. It was a very different approach from when I was 25 years younger and usually one of the strongest in the field. So instead of giving away one of my very limited amount of accelerations, I sat back down and eventually a group of people went around me, filled the gap and I didn't have to waste any energy. I guess you could say, I did my best to adapt.
When I was a competitive athlete I always volunteered at a few races at the end of my season. I did a variety of things, handing out water at aid stations, lead vehicle on the bike or run, check-in, draft marshal, what ever was needed. I liked them all, but working the aid station was most fun.
This week I have two goals: first is to test the water at the pool here in Taos (a 25 yard salt water pool from what I've heard); second is to find some running shoes and get in 20 minutes. Yes, these are lofty goals, but I should be able to handle it. I used to be a professional!