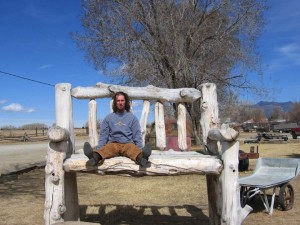 I'm sitting here at my desk, in the boys room, listening to my dog snore as he inhales and whistle with each exhale. The sun is slowly going down and the room is settling in to darkness. Just the computer screen is now lighting the room. In another few minutes I'll need to turn on the lights.
It's been a lazy day here in Taos with a little computer work occupying my time and a couple of phone calls to break my thought process. I've had plenty of time to think about this little dying town I live in. I read in the online version of the LA Times that, based on the census results, people are leaving rural America and heading to the cities to look for work. Based on this town, I'd have to say it's true. It's sad to see so many stores and restaurants closing their doors and vacant store fronts around the square.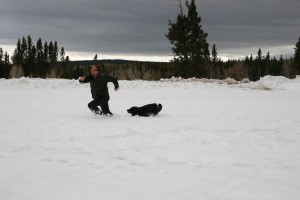 I moved here four and a half years ago with Michelle. It is her favorite place on earth and she always wanted to live here. She came here with her grand-father as a child and cried whenever it was time to leave. We fixed up a beat to crap old adobe and spent way too much turning it from rodent infested, abused, should have been torn down, home to quite a nice place to hang your hat and put up your feet. It was the first house in this area off a fire road a couple miles out of town.
It's a beautiful place to live, although a hard place to make a living. It's alright for us though, because our clients can be anywhere. My wife is a nutritionist, one of the brightest and most forward thinking people in her field and works with a variety of people all over the country. My clients are well scattered too. Maybe this summer I'll get a group together up here in Taos for a few days of running and cycling at 7,000 ft.