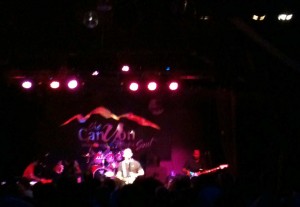 A group of 6 us went to see The English Beat Tonight! They were playing at the Canyon Club in Agoura Hill. It was great.
The crowd was pretty funny. All the same people who would have been there 25-30 years ago, only 45-50 now instead of 20. Yes, I'm one of those people!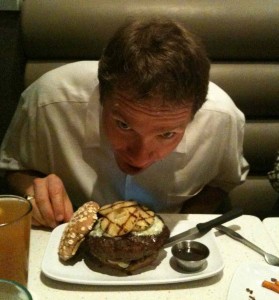 Before heading over to the club to watch and listen, we met at the counter for burgers and talked Mike into getting the 1 pounder! Yes, one pound of meat in a bun – the bun looked like a pill box it was so small in comparison. The burger was sticking out at least an inch all the way around the bun! And he finished it! But anyone who knows Mike knew he would.
It was great to see Jenny, Navid, Jill and Mike after so long. Hope to see them all again soon. The Kwaz was also with us, but he likes to be stealth, so I always have this internal debate whether I should mention him or not. Oh well, hope you don't mind El Kwazito, and I'm glad you came.