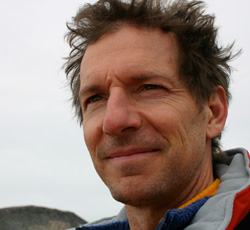 I've been coaching since 1994. For the 9 years prior to that, I was a top ten triathlete myself, winning over 30 events. I was known for my smooth pedaling style and fast bike splits, specially on hilly courses. My place in history – I was the first person to win a triathlon with DH bars (now known as tri or TT bars), the Crawfishman, in April, 1987.
Over the years I have coached & mentored Olympic Champions, Ironman Champions, ITU World Cup winners, friends, and first timers. I like the puzzle or solving the puzzle I guess is a better way to describe it. The goal is improvement, to see what you can get out of yourself. I'm constantly learning, every athlete I work with presents a new and different challenge.
I take a whole body approach. Overall health is the most important aspect of my coaching. I want to help you get the most out of your body and to do that, you need proper nutrition, a well balanced body, and then efficient training to reach your fitness goals. As important as it is to do well in the short term, it's more important to feel good in 10, 20 years.
I have a couple of openings for the right personalities. If you think you can benefit from my experience and would like to talk, contact me.
Nancy Reno (CVMM) and I put together six "How To" videos for swim drill technique. Take a look.
Links to some Primal Endurance Podcast to give you a taste of my philosophy and approach to coaching.
https://itunes.apple.com/us/podcast/88-andrew-macnaughton-q-a/id996260187?i=1000381861910&mt=2
https://itunes.apple.com/us/podcast/100-andrew-macnaughton-coaching/id996260187?i=1000386086489&mt=2
https://itunes.apple.com/us/podcast/73-ironman-jordan-rapp-and-andrew-macnaughton-part-1/id996260187?i=1000378275267&mt=2
https://itunes.apple.com/us/podcast/99-andrew-macnaughton/id996260187?i=1000385848110&mt=2
https://itunes.apple.com/us/podcast/74-ironman-jordan-rapp-and-andrew-macnaughton-part-2/id996260187?i=1000378522030&mt=2
https://itunes.apple.com/us/podcast/89-andrew-macnaughton-q-a/id996260187?i=1000382157680&mt=2